Tasmania
Tasmania is a place for everyone. Imagine unspoilt yet accessible wilderness, colonial heritage, succulent fresh food and award winning wines. Throughout the state there are a myriad of memorable experiences captured within one compact destination. From 5-star luxury in waterfront boutique hotels to 5-star experiences with little more than a backpack; Tasmania will energise your soul and inspire your spirit.
We encourage our delegates to take some time before and/or after Bio-logging 4 to enjoy what Tasmania has to offer - we love living here and know you will love Tasmania too!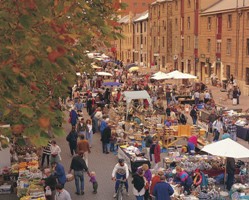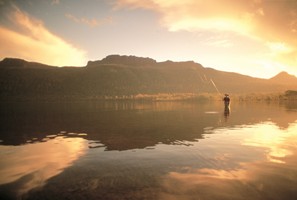 Enjoy a cruise on the Derwent River or beyond with one of the many cruise companies located on the Hobart waterfront or if you prefer to experience the River under your own steam, hire a kayak. Don't miss tasting fresh local produce and getting lost in the kaleidescope of colours, handmade treasures, sights, sounds and smells of the Salamanca Market, held every Saturday at well...Salamanca. Explore wineries, breweries and distilleries, take a day walk up on Mt Wellington or get lost in the wilderness in one of Tasmanias many national parks (not literally though - we would like to see you at the next Bio-logging Symposium!). Enjoy dining on fresh seafood (we're known all over the world for the exceptional seafood and fresh produce we have to offer our visitors) or if you prefer your fish in their natural environment get wet with one of our many dive operators. If you're into catching your own fish for the dinner table, try your luck in catching a tuna with one of the saltwater fishing charters available or if you prefer the freshwater variety, fly fish at one of our many inland lakes for brown, rainbow and brook trout. Learn more about our convict roots at Port Arthur, our maritime past at the Maritime Museum of Tasmania and our Antarctic connections at the Tasmanian Museum and Art Gallery. Make friends with some of our native wildlife buddies at one of the many wildlife parks only a hop, skip and jump out of Hobart.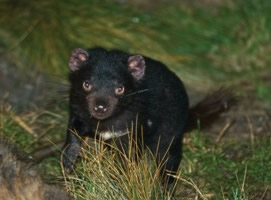 March is a great time of year here in Tasmania - you can expect to enjoy long, mild days (we'll still be on daylight savings time) with cooler evenings. The average daytime temperature in Hobart in March is 20-21°C and and at night is 11-12°C. Bring a warm jacket and something for the rain, because being below 40 degrees south we're at the whim of the Roaring 40's! If you feel like dressing up - go for it, but for those that don't, that's no problem - we're generally pretty casual when it comes to clothing. Smart, casual street wear is acceptable for most restaurants, bars and clubs.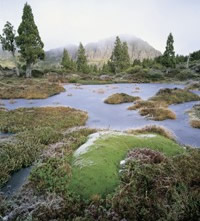 Information on what to do in Hobart can be found here and information on what to
do in Tasmania can be found here. Don't forget that the biennial festival Ten Days
on the Island will be opening the week after the conference and is well worth
extending your stay in Tasmania for !
Photo credits: Top (L-R) Tourism Tasmania and Nick Osborne, Tourism Tasmania and George Apostolidis; Middle (L-R) Tourism Tasmania and Paul Sinclair, Tourism Tasmania and O'Neill Coldwater Classic; Bottom (L-R) Tourism Tasmania and Geoff Murray, Tourism Tasmania and Joe Shemesh