Art exhibition
Ephemeral Traces: Featuring the work of artists Nigel Helyer, Mike Singe, Derek Hart and Jane Quon.


The 'Ephemeral Traces' exhibition held in conjunction with the 'Fourth International Science Symposium on Bio-logging' focuses on the synergies between art and science.
The complex themes presented in bio-logging are addressed directly in the work of some artists while others utilise scientific methodologies or address current critical issues in environmental science.
In some cases aesthetics may dominate, in others a critique of the expectations and assumptions we make about scientific theory may be offered.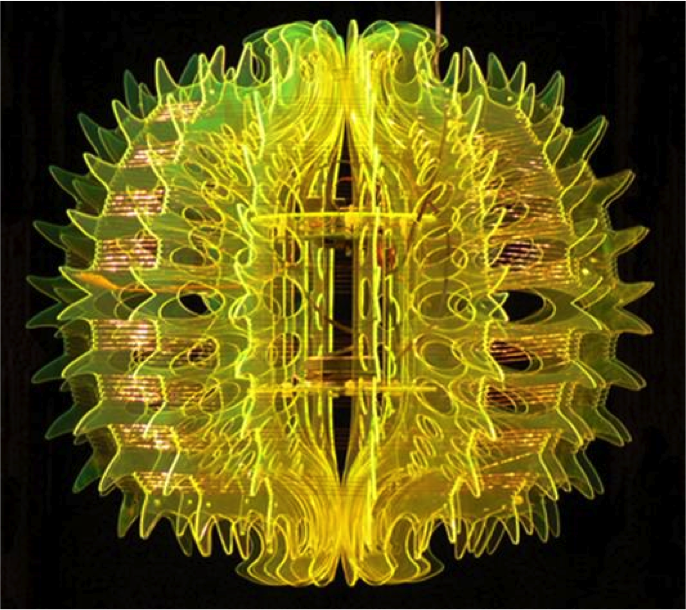 BioSonics, Nigel Helyer (2008)
The exhibition showcases the work of four highly accomplished artists experienced in working closely with science and even conveying complex data streams and marine and climate themes:
Nigel Helyer, Mike Singe, Derek Hart and Jane Quon.

There will be opportunities throughout the conference for delegates to view the exhibition:

- Nigel Helyer and Mike Singe will present installations at 144 Elizabeth St (next to Arts Tasmania) from 14-18 March;

- Works by Derek Hart and Jane Quon will be exhibited at the conference dinner function at Moorilla Estate and;

- lunch time presentations in the Plenary Room at Wrest Point Hotel and Convention Centre will occur daily during the period of the conference.
The exhibition is kindly sponsored by IMAS, The Lynchpin Fund (Bookend Trust), the Moonah Arts Centre (Glenorchy City Council) and a generous anonymous donor.