Oral and poster presentations
An abstract must be submitted for all oral paper and poster presentations – for details regarding abstract submissions please refer to the abstract submission page.
Oral presentations
Speakers will be allocated 15 mins in which to present their work. All speakers will be notified by the Theme session chair when 12 mins has passed and will be asked to leave the podium at 15 mins. Presentations must start and end on time, with no exceptions. Speakers are advised to rehearse their talk prior to the conference to be sure that it does not exceed the allotted time.
The conference auditorium contains data and video projection capabilities linked to a PC laptop computer. Overhead projectors and 35mm slide projectors are not available. Special audio-visual requests that are not supported by the listed equipment should be directed to the conference organisers.
The preferred format for oral presentations will be Microsoft PowerPoint for either PC or Mac platforms. Please bring your presentation and associated files in a self-contained folder. The folder and files must be clearly labelled in the following convention:
Oral presentation allocation number_Author surname_Presentation Date.
Please check the conference program to ensure that you are aware of the time and day your presentation has been scheduled and can correctly label your presentation. Presentations that are incorrectly labelled will not be included in the program schedule.
Files containing video or audio clips must be located in the same folder as the Powerpoint presentation itself otherwise they will not be uploaded to the conference computer and therefore will not work. Do not use online hyperlinks in your presentation as there will be no external internet connectivity.
Presentations can be submitted prior to the conference via email. However, if you are not that organised, speakers should deliver a copy of their presentation on a CD or a clean USB memory stick to the Wrest Point Convention Centre A/V staff in the Speakers Preparation Room well in advance of your presentation time. All presenters scheduled in a morning session must submit their presentations by 17:00 on the day before their presentation. All presenters scheduled for an afternoon session must submit their presentations by morning tea on the day of their presentation. Presenters scheduled for the morning of Monday 14 March must submit their presentations to the Speakers Preparation Room in the afternoon between 14:00 and 17:00 on Sunday 13 March.Presenters for the morning of Thursday 17 March must submit their presentations to the Speakers Preparation Room before 17:00 on Tuesday 15 March.
Please ensure that you submit your presentation on time - late submissions will not be included in the program schedule.
Note: The conference would like to record and upload a number of talks as podcasts to the conference webpage for use in public outreach and educational tools. Presenters will be asked to sign a permission form prior to their presentation, allowing for the recording of their talk. Presenters are not obliged to provide permission to record their talks, however the conference organising committee would be grateful to those that do, providing access to bio-logging science by the wider community. Note that there will be no video recordings of presentations - any recordings will be audio only.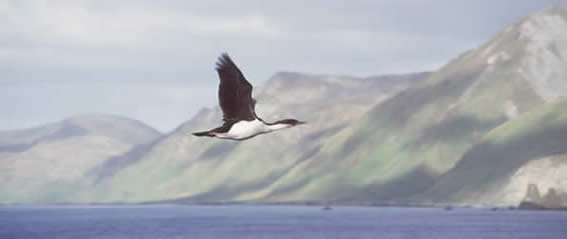 Poster presentations
Posters are recommended to be designed and printed out in A0 format (1.189m x 0.841m). The maximum size posters may be is 1.2m x 1.2m. Posters larger than this will not be displayed. Poster boards will require velcro/thumb tacks with which to attach your poster - please ensure you have and bring with you the necessary equipment with which to hang your poster.
Don't know what A0 is? A handy guide to ISO paper size classifications can be found here:
439px-A_size_illustration2_with_letter_and_legal.svg
All posters will be assigned a number and allocated a space in the poster room identified by this number. Posters will be displayed in the Tasman Room and will be on display for the duration of the conference. Posters may be hung on Sunday 13 March from 14:00 to 17:00 hours or on the morning of Monday 14 March from 7.30am. All posters must be hung by the start of morning tea on Monday 14 March and must be hung in their assigned positions. Any posters not hung by this time will not be included in the conference and any hung in the wrong position will be removed. A dedicated poster session will be held on Tuesday 15 March between 18:00 and 20:00. All posters are expected to be attended by either the author or a delegate during the poster session.
Photo credit: K. Evans