Welcome to Bio-logging4!
Increased pressure is being placed on wildlife as our global climate changes, habitats are modified and resources are consumed. Understanding the function of species and populations in ecosystems, their key habitats and resource requirements and their capacity to adapt to a changing environmentare essential in the management of ecosystems. Bio-logging, the application of electronic recording devices to animals, is proving valuable in providing such information.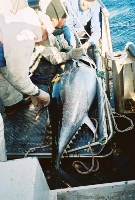 The Fourth International Science Symposium on Bio-logging aims to:
Advance the use of bio-logging technology to understand the behaviour, physiology and ecology of animals and their place in the environment, including the effects of climate change.
Promote diversity, quality, originality and cross-disciplinary partnerships in the development of observation systems that integrate biological, ecological, physiological and physical data.
For the first time Bio-logging will be held in the Southern Hemisphere in Hobart on the island state of Tasmania in Australia! Hobart is Australia's southernmost city, located on the banks of the River Derwent and flanked by the Wellington Range. It has a rich, colonial, seafaring past evident in its architecture. Waterfront warehouses once utilised by whalers, entrepreneurs and merchants now house dockside cafes, artist's studios and restaurants where you can sample the best produce, wines and boutique beers Tasmania has to offer. Join us for Bio-logging 4 and enjoy the unique experience of what Australia's southernmost state has to offer.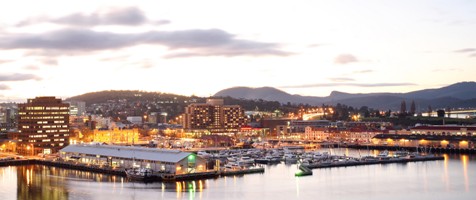 Key dates
Call for workshops: Jan 2010 - June 2010
Acceptance for workshops July 2010
Call for abstracts Mar 2010
Deadline for abstracts Sept 2010
Acceptance of abstracts Nov 2010
Early bird registration opens Sept 2010
Early bird registration closes Dec 2010
Registration closes Mar 2011
Latest news
08 Mar 2011: new details of Ephemeral Traces, the art exhibition being held in association with the conference now available. Head to the art exhibition page for details.
02 Mar 2011: Registration has now closed.
23 Feb 2011: Registration closes in one week. Registrations must be submitted by COB 01 March 2011. See our registration page for details on how to register.
22 February 2011: Due to an overwhelming response and capacity limits on the conference dinner venue, registrations received from today will only include access to the Icebreaker and poster evening events. Accompanying guests can no longer be included in registrations.
04 February 2011: Six weeks until workshops start and the conference activities begin! That means only four weeks left for registrations - get to it folks! See our registration page for details.
18 January 2011: Only eight weeks to go, so that means only six weeks until registrations close and only two weeks until standard registrations close! Get in quick! - see our registration page for more details.
22 December 2010: The Bio-logging 4 team wish you all a happy and safe Christmas and New Year - see you all in March in 2011!
16 December 2010: Early bird registrations have now closed. Standard registrations are now available - see our registration page for more details.
29 November 2010: Due to delays in the abstract review process early bird registration has been extended to 15 December 2010. Get in quick! - see our registration page for more details.
04 October 2010: Abstract submissions have now closed. Abstracts will now be sent out for review with authors informed of the review in November. Good luck everyone!
30 September 2010: Abstracts will be accepted up until COB Frdiay 01 October 2010 Australian EST - this will allow everyone, regardless of where they are in the world to ensure that their abstracts are submitted COB 30 September 2010. Head to the abstract submission page for details on submissions.
07 September 2010: Further details on workshops being held in association with Bio-logging 4 are now available - head to the workshops page for more details!
03 September 2010: Early bird registration is now open - get in early to ensure your participation in Bio-logging 4! See our registration page for more details.
09 August 2010: Details of our keynote speakers are now on the website - see the keynote speakers page for more details!
02 June 2010: Submission of proposals for workshops to be held in association with Bio-logging 4 have now closed. Stay tuned for more information on our workshops page on workshops that will be offered to delegates!
22 Mar 2010: Abstracts for presentations are now being accepted - see our abstract submission page for details!
30 Jan 2010: Proposals for associated workshops are now open – see our workshops page for details and proposal forms!
Previous conferences
See our media kit page for details on previous Bio-logging conferences
Photo credits: Top (L-R): S. Gallon, T. Carter; Bottom: Tourism Tasmania and Sean Fennessey