Please login if you have access to particular applications.
Voyage details and related metadata, reports, events and data.
IN2018_E03 - is a Marine National Facility

voyage
Title: Gear trials
Period: 2018-12-22 to 2018-12-23
From: Hobart To: Hobart
Ship: Investigator (RV) [details]
Description: Test of beam trawl
Project: Investigator - general vessel operations, gear trials, etc. [details] Primary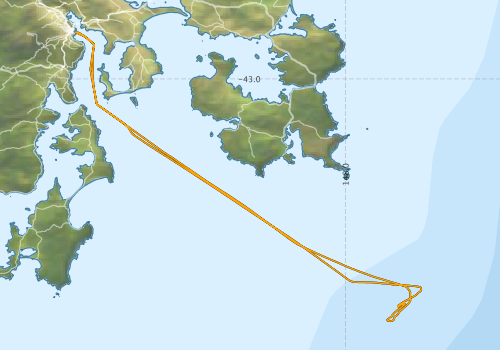 Voyage extents: 43° 35.6' S to 42° 53.1' S 147° 20.3' E to 148° 11.1' E
Get voyage track shapefile
Marlin Metadata:-
RV Investigator Voyage IN2018_E03 Underway UWY Data (Unprocessed) [details]

Participants:- no records
Data publishing - No datasets have been published
Deployments - None have been recorded in the Data Trawler.