Please login if you have access to particular applications.
Survey details and related metadata, reports, events and data.
AB86-91
Period: 1986-04-08 00:00 to 1991-04-16 00:00 Local
Duration: 1,834.00 days
From: Weipa To: Weipa
Region: Albatross Bay
Ship: Jacqueline D [details]
Description: 'Jacqueline D' cruises to examine biomass and species composition of tropical phytoplankton in Albatross Bay, Gulf of Carpentaria 1986-1991.
Leader: Peter Rothlisberg
Project: Prawn Larval Ecology Project 1985-1990 [details]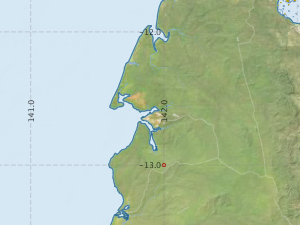 Map extents: 50° 00.0' S to 0° 00.0' N 95° 00.0' E to 180° 00.0' E
Metadata - No Marlin metadata records found or has not been linked to this survey or potentially the metadata catalogue is offline.
Participants:- no records
MNF Reports
There is no map for this survey.
Data publishing - No datasets have been published
Deployments - None have been recorded in the Data Trawler.