Please login if you have access to particular applications.
Survey details and related metadata, reports, events and data.
AB 83
Period: 1992-03-03 00:00 to 1992-03-06 00:00 Local
Duration: 3.00 days
From: Weipa To: Weipa
Region: Gulf of Carpentaria
Ship: Jacqueline D [details]
Description: Jacqueline D research voyage AB83 in Albatross Bay off Wiepa, in the Gulf of Carpentaria was led by PJ. Crocos (CSIRO) during March 1992.
Cruise Objectives (taken from Cruise Report)
A study of seasonal and interannual variability of recruitment of commercially important penaeid prawns is being undertaken in Albatross Bay, northeastern Gulf of Carpentaria. The offshore component involves sampling of adults, spawning females, larvae and recruiting subadults.
This was the Twenty-fifth monthly survey cruise planned for the Albatross Bay study area, for the period August 1989 to May 1992. This sampling is part of a longer term study, for which 40 cruises have been completed during the period March 1986 to May 1989. On this cruise, the set of 10 selected nearshore grids were sampled twice, and the set of offshore grids were sampled once.
Leader: PJ. Crocos (CSIRO)
Project: none linked to this survey.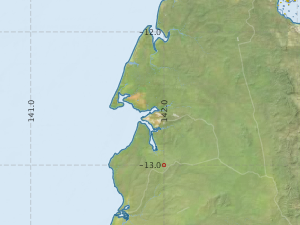 Map extents: 50° 00.0' S to 0° 00.0' N 95° 00.0' E to 180° 00.0' E
Metadata - No Marlin metadata records found or has not been linked to this survey or potentially the metadata catalogue is offline.
Participants:- no records
Data publishing - No datasets have been published
Deployments - None have been recorded in the Data Trawler.