Please login if you have access to particular applications.
Survey details and related metadata, reports, events and data.
Warreen Voyage 30
Period:- 1947-09-23 to 1947-12-15
Region: North West Cape to Cape Naturaliste
Ship :- Warreen [details]
Description:- Pelagic fish survey plus oceanographic station sampling off Rottnest Island
Project:- "Warreen" and "Stanley Fowler" pelagic fish surveys, Western and Northern Australia, late 1940s-early 50s [details]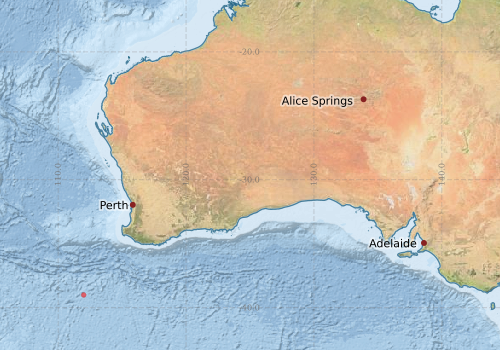 Metadata:-
Warreen hydrology and plankton data from SW Australia 1947-1950 [details]

Participants:- no records
Data publishing - No datasets have been published
Deployments - No deployments have been recorded in the Data Trawler.