Please login if you have access to particular applications.
Survey details and related metadata, reports, events and data.
TT 1/92
Period:- 1992-11-05 to 1992-11-18
From: Cairns To: Cairns
Region: Western Coral Sea
Ship :- Te Tautai [details]
Project:- none
Description:- The Te Tautai cruise is jointly funded by ECTUNAMAC and the South Pacific Commission took place in the tuna aggregation grounds in the Western Coral Sea East to North East of Cairns. This voyage examined Yellowfin and Bigeye Tuna movement, mixing and interaction during November 1992.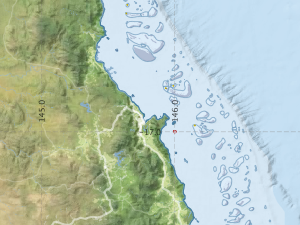 Metadata - No MarLIN metadata records found or has not been linked to this survey or potentially the metadata catalogue is offline.
Participants:- no records
MNF Reports
There is no map for this survey.
Data publishing - No datasets have been published
Deployments - No deployments have been recorded in the Data Trawler.