Please login if you have access to particular applications.
Survey details and related metadata, reports, events and data.
LI2015_V13
Period:- 2015-05-22 to 2015-05-22
From: Hillarys Boat Harbour To: Hillarys Boat Harbour
Region: Garden Island
Ship :- Linnaeus (RV) [details]
Description:- This voyage was for the purposes of deploying Acoustic Wave and Current (AWAC) instruments near Garden Island (MarLIN record number: 14487).
Project:- Linnaeus Underway [details]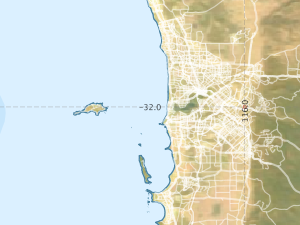 MarLIN Metadata:-
Linnaeus Voyage LI2015_V13 (UWY) Underway Data [details]

Participants:- no records
Data publishing:- This is a list of online datasets. use the Get data link on the right to extract data using the O&A Data Trawler.
Data Stream
Data Summary
Get data
Underway

| | |
| --- | --- |
| From: | 2015-05-22 00:19 to 2015-05-22 04:48 UTC |
| Latitude: | -31.82 to -32.12 |
| Longitude: | 115.74 to 115.68 |
| Track length: | 66.426 km |
| Locations: | 16,138 |
| Measurements: | 96,828 |

Get Data from Trawler

c/o CSIRO O&A Information and Data Centre (IDC)

Data available via Data Trawler for LI2015_V13

Download 10 second CSV format - li2015_v13uwy10_csv.zip

Download 10 second PDR format li2015_v13pdr10_csv.zip

Download 1 sec NetCDF format - li2015_v13uwy_nc.zip

Download 5 minute CSV format - li2015_v13uwy5min_csv.zip

Download the processing report: li2015_v13UwyDataProcessing.pdf

This work is licensed under a Creative Commons Attribution 4.0 International License